Fabulous Sin City Rollergirls
Girls on the Run of Las Vegas and the Fabulous Sin City Rollergirls have teamed up for the common goal of promoting "girl power" in our city!
Join us this Saturday, Feb. 11 for a season 7 double-header featuring
FABULOUS SIN CITY ROLLERGIRLS ALL STARS vs. PUEBLO DERBY DEVIL DOLLZ JAILHOUSE JAWBREAKERS & HOOVER DAMNED vs. TOMMY GUN TERRORS.
The doors open at 5:30 and the first bout begins at 6:30.
Come early and stop by the Girls on the Run of Las Vegas table for information on registration or how you can support our cause. Tickets are $15, but use the code "girlsontherun" for $5 off and a portion of the proceeds from ticket sales are donated directly to us! Children 10 & under are free.
For more information and to purchase tickets, please click on the flyer.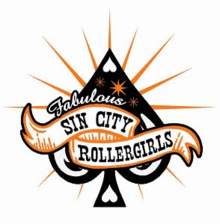 Las Vegas is a city that loves sports but has few teams of its own to embrace. The Fabulous Sin City Rollergirls fill that void with 60 minutes of intense, competitive roller derby.
Originally incorporated in 2005, the Fabulous Sin City Rollergirls are proud members of the Women's Flat Track Derby Association, the national governing body for women's flat track roller derby.
Comments are closed.